This amazing, natural, moisturizing treatment is formulated with a proprietary complex that is made up of rare organic ingredients.  The infusion of advanced antioxidants visibly reduces the appearance of fine lines and will firm, plump, and retexturize the skin.  This luxurious formula is infused with rare, exotic butter like Kukui, Cupuacu, and Illipe seed butter, which are superior moisturizers that boost natural moisture levels and have excellent water absorption.  They offer high levels of essential fatty acids and are rich in phytosterols, which significantly improve elasticity and overall appearance, hydration levels, and protect against environmental damage. 
NG Kombuchka™, the combination of Black tea Ferment & Glycerin, is a natural grade fermentation of sweet black tea by the symbiosis of two micro-organisms used in this formula for 'radiance', anti-aging, smoothing, and re-densifying.  It improves overall skin quality by enhancing smoothness and color.  The anti-inflammatory properties of Black Tea Ferment will calm the redness caused by dryness or by skin conditions like rosacea.
Another key active ingredient, Palmitoyl Oligopeptide, promotes the proliferation of collagen, elastin, and hyaluronic acid.   It is used to improve the skin's water content, increase the thickness of the dermis, and reduce microgrooves strengthening the skin's barrier while improving elasticity.   
Rice Bran Oil heals skin inflammation and helps refine pores while maintaining the skin's proper moisture levels for a smooth, radiant complexion.
This lightweight hydrating formula glides on and penetrates easily without any stickiness or residue, leaving skin looking and feeling soft, supple, and radiant.  This formula contains our unique, all-natural proprietary preservative system of herbs that extend the shelf life for 2 years.
Made for sensitive skin and great for all skin types
Cruelty-Free, Hypo-allergenic, Ophthalmologist and Allergy tested.
No Alcohol, Sulfates, Paraben, Gluten, Phthalates,  Synthetic Fragrances, Mineral Oils, Silicone, Lanolin or Dyes.
It is specially formulated with fermented black tea, peptides, and rare,  nourishing butter.
Improves overall skin quality with an anti-glycation activity that enhances radiance and color.
Its ability to identify the adipocyte cells creates a lipo-filling effect that will smoothen skin and make it look fresh and plump.
It is a firming & anti-aging concentrated facial serum.
It features a lightweight, fast-absorbing, non-sticky texture.
It has potent ingredients that fight against damaging free radicals.
It reduces the appearance of fine lines & wrinkles.
Imparts a smoother, brighter, more elastic, defined & contoured complexion
Delivers superior hydration & nourishment
2.0 fl oz 60 ml or 1.0 fl oz. 30 ml
Aqua (Water) - Carrier, it is primarily used as a solvent in cosmetics and personal care products to help dissolve ingredients in preparations. It also forms emulsions in which the oil and water components of the product are combined to form creams and lotions. Lastly, it helps to hydrate skin. 
Glycerin (Kosher, Vegetable)* -Humectant that attracts water to the skin.  Used as an emollient & binder. is a sugar alcohol that is naturally derived.  It is part of the skin's natural moisturizing factor (NMF).and is also a skin protectant. 
Black Tea Ferment* - An advanced and potent antioxidant that helps defend skin against environmental and damaging free radicals while softening,  smoothing, and enhancing luster.  It improves overall skin quality with an anti-glycation activity that enhances radiance and color, moisturizes, boosts elasticity, and strengthens the skin's barrier.  Its ability to identify the adipocyte cells creates a lipo-filling effect.  Skin will look smoother, fresher, and plump.  Its probiotic qualities are excellent for keeping skin balanced and healthy, enhancing its clarity, and making its texture more supple. 

Palmitoyl Oligopeptide -SpecPed® POP - A fatty acid and amino acid blend.  A unique hexapeptide that has a regulating effect on the epidermis's micro-contractions.  Experts believe that the chains of amino acids communicate with the skin's collagen and boost its production. This amino acid blend fights expression lines and softens expression movements. Its presence in this product creates a "Botox-like" effect. Not only is it great for collagen production, but it also is known to help stabilize skin cells, firm the skin, and flush out toxins. 
Beeswax (Cera Alba)*- Our beeswax is ethically sourced from beehive farms that do not use pesticides or chemicals. It is high-quality beeswax, refined by a filtering process with activated earth, where impurities and residual water is eliminated.  It is an effective and protective humectant.  This carefully selected beeswax attracts water molecules, helping the skin stay hydrated while forming a barrier from environmental contaminants and moisture loss.   An excellent source of vitamin A to rejuvenate your complexion. 

(Soy Lecithin)*- A mixture of oils and fats derived from soybeans, this phospholipid is derived from the membranes of plant cells and offers excellent water-binding and emollient properties.

Emulsifying Wax - Fatty acids and ester isolation from plant oils, and is also used in low concentrations as an emulsifier and stabilizer.
.
Caprylic/Capric Triglyceride - Derived from coconut oil and glycerin, this is a mix of fatty acids that the skin can use to replenish its surface and resist moisture loss.  It provides a lightweight, non-greasy conditioning barrier.  As a dispersing agent, it helps to enhance the delivery of vitamins, and other active ingredients in the solution. The vitamins then become evenly spread out and fully absorbed by the epidermis.  It has excellent stability and resistance to oxidation.
Persea Gratissima (Avocado Oil)* - It penetrates the lower skin layers where its high content of vitamins A, D, E, lecithin, phytosterols, and Omega 9 fatty acids promote healing, skin regeneration, and protection from the aging effects of UV rays and pollution.

Aleurites Moluccans (Kukui Nut Butte)*- Derived from kukui nut trees in Hawaii, it contains essential fatty acids, vitamins A, C, and E, which are antioxidants that protect the skin and prevent free-radical damage to the skin cells. Leaves even the dullest skin looking healthy and radiant.  Rich in polyunsaturated acids that moisturize the skin and prevent water loss, also rich in omega 3, which helps reduce inflammation.  Theobroma Grandiflorum 

 Theobroma Grandiflorum (Cupuacu Butter)* - Derived from a fruit tree in the Amazon, a superior moisturizer that boosts natural moisture levels.  It has excellent water absorption.  This natural butter offers high levels of essential fatty acids, which with its phytosterols significantly improve the elasticity and the overall appearance of prematurely aging skin.  Studies show that phytosterols not only stopped the slow-down of collagen production that can be caused by the sun,  it actually encouraged new collagen production.
Oryza Sativa (Rice Bran Oil) - is cold-pressed from the inner husk, as well as the germ.  Scientific studies show it heals skin inflammation and helps refine pores while maintaining the skin's proper moisture levels for a smooth, radiant complexion. It is known to improve skin elasticity, hydrate the skin, and boost and renew the skin surface. It is rich in Vitamin E and fatty acids.

Shorea Stenoptera Seed Butter(Illipe Seed Butter)* - Derived from rainforest trees, helps against premature aging and restores skin elasticity and vitality. It is known for its potent, regenerative, and long-lasting moisturizing properties that protect against UV-A and UV-B rays.  Skin-softening benefits and the ability to aid in the reparation of chronically dry, cracked skin.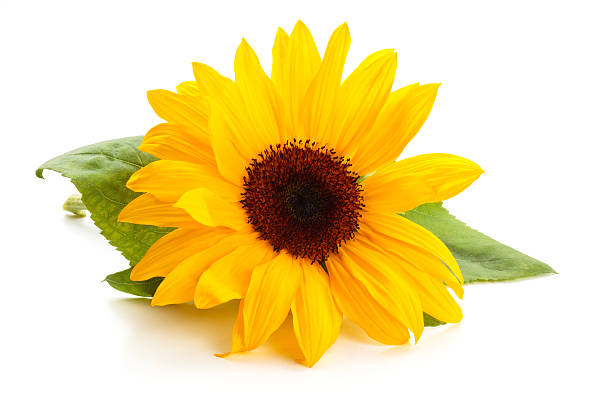 Vitamin E Non-GMO derived from Sunflower) - Scientific studies show it has antioxidant-healing properties that also protect the skin from environmental stress caused by UV rays.
Steric Acid (Vegetable) - This is vegetable-based stearic acid.  We use a fatty acid naturally derived from shea butter, used as an emulsifier and emollient. It has been shown to protect the skin's surface against water loss while forming a breathable protective barrier.  It helps remove dirt, bacteria, and other substances from the skin's surface.  Used in this natural skincare makeup, in place of chemical ingredients.
Sorbic Acid- Our sorbic acid is a preservative derived from mountain ash berries. Studies show that sorbic acid is especially effective for sufferers of eczema over other preservatives. Studies show that sorbic acid is especially effective for sufferers of eczema over other preservatives. 

Origanum Vulgare (Oregano Leaf Extract)* - Contains effective antifungal, antiseptic, antimicrobial, and antioxidant properties. 

Thymus Vulgaris (Thyme Extract)* - Protects the skin from harmful bacteria and fungal infections.  The mixture of antiseptic properties and antioxidants keeps your skin looking bright, healthy, and young. 

Olea Europaea (Olive Leaf Extract)* - Contains anti-inflammatory and anti-microbial properties. Its free radical fighting abilities also work together to lend powerful anti-aging results to the skin.
  
Rosmarinus (Rosemary Leaf Extract)* - Moisturizes the skin and supports healthy collagen development to fight off skin-damaging free radicals. It helps to tighten skin, reducing the appearance of fine lines and wrinkles.  It also acts as a natural preservative for any other oils blended with it.  

Lavandula Angustifolia (Lavender Flower Extract)* - Contains properties of antiseptics and anti-inflammatories that cleanse, balance, and soothe.
 
Hydrastis Canadensis (Goldenseal Root)* Extract)*- Contains astringent, antibacterial properties that are beneficial for the skin.  

Ginger Fragrance - boosts radiance in the skin and is loaded with antioxidants. It also helps inhibit the breakdown of elastin, one of the leading causes of wrinkles and fine lines.
Kopcerin PE 1090 - a blend of Ethylhexylglycerin and Phenoxyethanol. It is effective against bacteria, molds, and yeasts. It is an alternative to parabens and is a non-formaldehyde-releasing preservative, *(Only 1% is used in this formula)
Certified Organic ingredients (*)